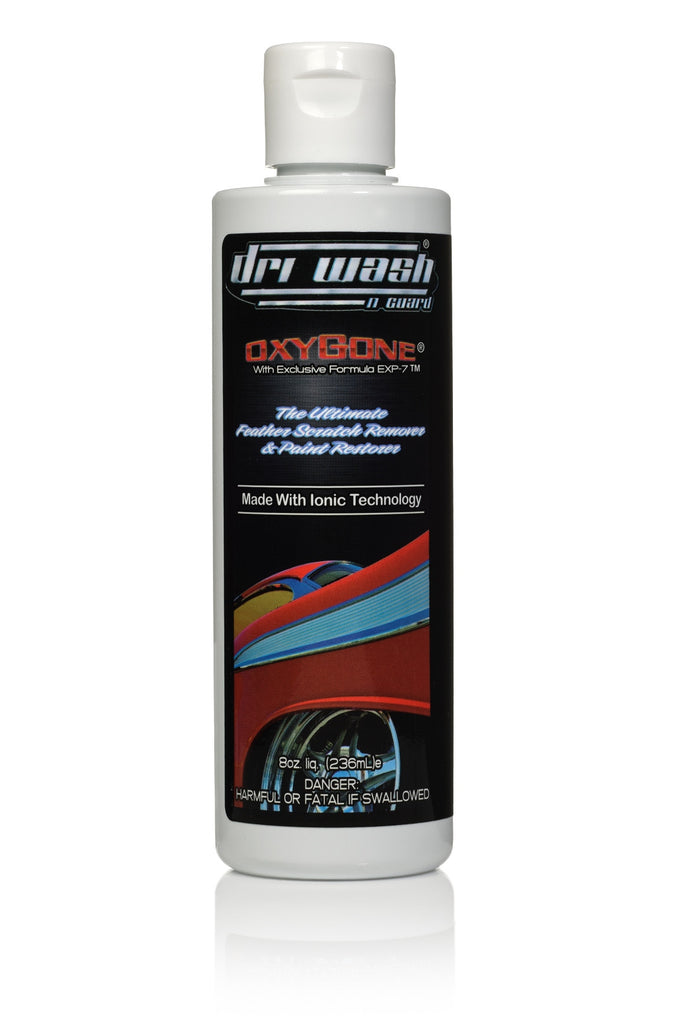 DWG International
8oz DRI WASH 'n GUARD® Ionic Oxygone™ Feather Scratch Remover
---
DRI WASH 'n GUARD® Ionic OxyGone™ now with Exclusive EXP•7™ and Ionic Technology.  It is designed to gently remove water spots, feather scratches, and of course oxidation. 

Our pioneering technology helps to reverse the damaging effects to paint due to environmental conditions. Like our other exclusive DRI WASH 'n GUARD® products, there is no need to pre-clean your vehicle. DRI WASH 'n GUARD® OxyGone® may be applied directly over a moderately dirty surface without fear of scratching. 

Follow up with DRI WASH 'n GUARD® Waterless Car Wash and Protective Glaze to seal in that showroom shine and protect your new finish! 
US 8 oz Squeeze Bottle
Price:  $14.95 US
---
Share this Product
---
More from this collection